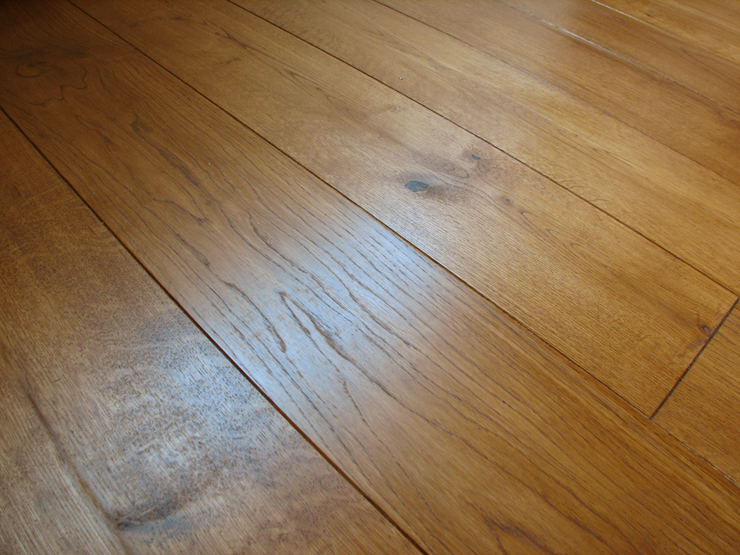 I have a freind who owned a house of 60M2 which need to be rennovated,she is busy on searching a suitable wood flooring style to match her peroperty.Which style timber flooring to purchase has not been finalized yet.She happen to see a friend's house all decorated by big wide board timber flooring,it looks fantastic.Then my friend decided to use this wide big board timber flooring .Afetr all timber flooring installation finished in his house,it makes her feel totally unmatched ,it looks not as good as she saw from her friend's house,never looks as magnificent as she saw in her freind's house.
From the point of view in decoration effect,small pieces wood board installed with too many gaps,it looks tightly and uneasy when you stay in the house.Common timber flooring board normally with specification 120x90mm,the bigger one can reach 140mmx1800mm,2.3 times bigger than standard size.So when bigger board installed in bigger house,it makes the surface with a sense of extension.That's why people prefer to choose big wide board timber flooring.
However big board timber flooring should not be the first choice by the customers who owned small houses.
Big size wide flooring board indeed make big room looks more magnificient,but once the flooring installed on small rooms,it will not as so fantastic as in big room.Samll room use big board flooring exhibit sluggish in color and wood grain changes,it looks slow and uncoordinated.Meanwhile big wood floor board is more likely to expand & warp in extrem temperature and humidities.So small house use common dimension flooring board is alway the best choice!