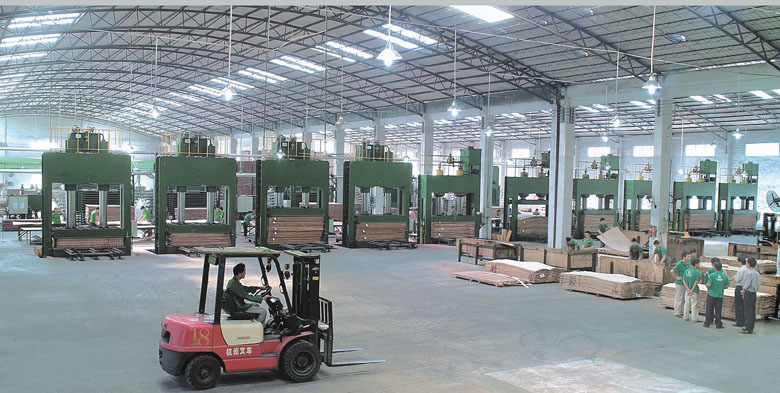 It is reported that a renowned wood flooring brandname in Auckland sold 15mm oak engineered wood flooring at 95USD/M2 for retails while in the same level the wood flooing is sold at 145USD/m2 in the market of China.You maybe surprised about it but this phenomenon is common in China, that exported goods priced much lower in domestic retail because of the complex sales channels.
We can easily find from the B2C website in Europe or America that common solid wood floors are priced at around 35-40USD/M2 even for some famouse overseas brandname.So we concluded that the big wood flooing prices difference is attributed to "goverment policy, brandname influence,sales network as well as purchase & transportation cost".Related study shows: if a laminate flooring factory price in 70CNY,plus 9% tax reduction from Gov. & 9CNY/M2 export & custom decaration cost,the final price at destination country warehouse will be 73CNY/M2 = 11.2USD/M2.Think about the procedures in China,when the flooring comes out from factory,the commodity will be added 17% value added tax,from the wholesale agent to wood flooring branch store the cost will rise another 30%,if include marketing cost,the cost rise will goes to 50%.That 's why we see the huge difference in price comparing China with other imported countries.
On the other hand,the purchase cost is from the very begining very different.Overseas buyer come to China importing the flooring with MOQ=2000m2 (take laminate wood  flooring for exmaple) while the agent in China could take the flooring in MOQ=200m2,surely the overseas buyer will enjoy lower price per M2.Meanwhile .china laminate wood flooring supplier have to take the patented technology cost from overseas enterprises,this again reduced the China wood flooring prices advantage.When we consider the brandname influence ,China famous brandnames are still weak in international wood flooing market so they have to drop the price to compete with strong overseas competitors.
With more pressure from the adverse anti-dumping policies to China wood flooring of US and EU countries,more and more china wood flooing companies focus more on domestic sales.However,the wood flooing market is always bigger than what we imagined & wood flooring brandname competitance will be the key issue for every china timber flooring company to pay attention to!