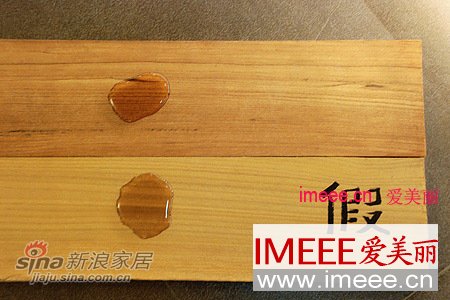 Most of us learned that teak hardwood is nearly the best wood material in regular supply for solid wood flooring.Actually only true natual forest burma teak is regarded as the best one. Why?
With constant rise of burma teak raw material,many plantation teak solid timber imported from plantation teak forest areas like Costa Rica,Africa and South America are brought into the market of China.The plantation teak logs with DIA 20-30cm,length around 220cm,with FOB price 4500-5000CNY/CBM,which is only half cost of burma teak,it is a great advantage comparing with natural burma teak in cost.The current offer of burma teak log offer goes UP to 9000-13000CNY/CBM.For most of consumers the cost still not affordable.
What's the difference of Natural Burma Teak and Plantation Teak?
I. Grain.  
Natural Burma Teak has obvious oil strip and stains,the older the more apparent while plantation teak no obvious mineral oil strips.
II. Texture.
Natural Burma Teak Grows slowly which has high density wood fiber with higher hardness while plantation teak grows fast which has more coarse wood fiber and low density.
III.Tactile impression.
Natural burma teak contains rich oil and Iron compositions,it touchs more smoothy and fine as if the wood soaked in oils.This special content makes true natural teak very stong in termite resistance,insect resistance,acid &alkali resistance as well as decay resistance. While plantation teak contains less oil composition inside,shrink heavily without good stability,weak in decay resistance.
IV.Smell.
Natural burma teak smells light fragrant while plantation teak without such smell.