We are used to using latex paint, wallpaper, and ceramic tiles as wall decoration materials. In fact, laying the floor on the wall or even on the top is really beautiful!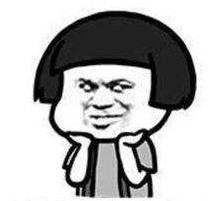 ---
What are the advantages and disadvantages of the floor install on the wall ?
Advantages: The floor texture is intense, It's innovative, it can become a design highlight, the wood can brings warming and can enhance the feeling of the sweetness in whole house.
Disadvantages: The cost of materials and labor is high, and it cannot be applied in a large area. It may makes the room feels dark and have a sense of depression.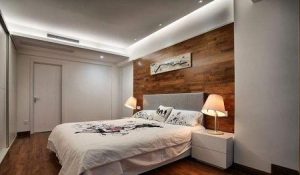 ---
How is the floor installed on the wall?
Method 1: Use a board such as ply wood board to make a base on the wall, and then directly nail the floor to the board, or glue it . The advantage is that the bottoming plate also bears the role of leveling.
Method 2: Like installing a floor, first make a keel on the wall, then nail the floor to the keel.
In addition, it is necessary to consider the edges of covering problem in advance, and it is better to accurately calculate the size according to the floor size when designing the shape, so that when the edge is reached, there is no need to cut and wasted, and it will be more fantastic.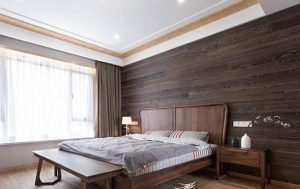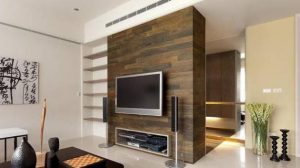 Free use of multiple spaces