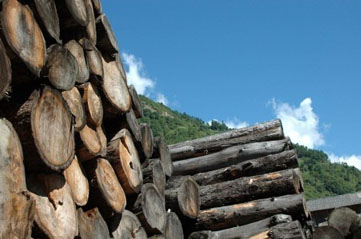 According to the updated Southeast Asia tropical timber market information,Myanmar hardwood sales amount is on downturn in the past two months this year.This situation is mainly due to the recessioned whole low sales market enviroment.According to the feedback from the burma hardwood dealers in China,with the decreased demand of end user,myanmar(burma) hardwood are sold unsmoothly in recent times.Comparing with the same period of last year(May-June in 2011),the burma timber sales amount dropped 50%!
In South China hardwood timber market,burma white wood is in suffcient over stock,the sales market climate is very cold ,as it is the traditional cold sales time every year.Currently , the myanmar white wood in size: 2200-2600x500mm/Premier Grade with quotation 5600-5800CNY/CBM.
However,South China Alder Birch Wood are still urgent in supply(demand over supply).No new stock wood of China Alder Birch are supplied and the price keeps stable.The current sales price for 2200-2600x50mm is price in 5200-5500CNY/CBM.
On the other hand,let's look at the the North American Hardwood Sales trend in China Market recently.
It is nearly in same situation as Southeast Asia Hardwood.The wood merchants complained that North American Sales situation is no better than previous months,all outside Macro economic situtaion is depressed.As the experts in this market predict that in the second half of this year,the North American Hardwood Sale amount will be hardly to turn up. Now the price of hard maple is priced at 7000-9800CNY/CBM in size 7-16'x1-2″ FAS, Black Walnut AT 14000-16000CNY/CBM in size 7-8'x2″ FAS.
C&L hardwood will keep updated on the price information of Hardwood in South China Timber Market .