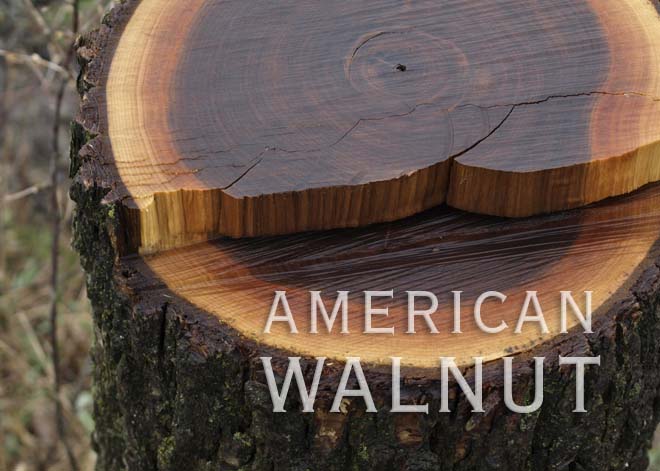 Brief Introduction of American Walnut
American walnut, also named as Juglans nigra, is one of most valuable broad-leaved forest species in North American. It ever lost its first place of broad-leaved forest when it came a activity called "light color wood" around 1990s.
Black walnut mostly grows in east American. "dark color" "elegant" "unique" " luxury" are common labels for American walnut wood. Today, many people are enthusiastic about it, which is an ever-changing wood species in people's heart.
American deciduous broad-leaved forest becomes a sustainable source for broad-leaved wood. Designers who have experience about light-color interior finish begin to favor the dark-color decorating material, which laid a good foundation for furniture, built-in joinery and flooring products of strong contrast.
About Names
American black walnut is usually called American walnut or black walnut, and also called east black walnut in American market.
History
Black walnut tree grows in the soil with great draining function, especially inAppalachian Mountainsand middle-west area. It also extend to Vermont , Michigan and the Grade Lakes in the North, northwest area of Florida in the South and east area of South Dakota, northeast area of Nebraska, west area of Oklahoma, Kansas, central Texas in the west. However, the weather inMississippi Valley,MississippiDelta, states ofSouthGulfCoast, andFloridapeninsula are not appropriate for walnut's growth.
About Uniqueness
American black walnut wood is only produced innorth America, which is different from European walnut greatly. Some species grow in Ontario of Canada. But their volume can not satisfy marketing cutting. It usually grows with Juglans cinerea or white walnut. It is difficult to find hybridizing phenomenon. Even people try to plant black walnut with Juglans cinerea and white walnut for promoting the production of Seed pod not for logs. American black walnut can grow up to 150 foot and Maximum radius of 2-4 foot. The tree of 70-100 foot is normal. The radius is uniformity from top to root.
About Difference comparing to Juglans regia
75 foot tall Juglans regia is rare.  It is relative short for not only trees but also logs. We should know that the so-called European walnut originally grows inTurkeyandKashmirarea, which was brought in by Roman. The lignin of Juglans regia is rough, and the grain is uneven. American black walnut, compared to Juglans regia, is darker. The lignin is stronger .In order to get rid of this difference, Steam treatment should be conducted before exportation. Its grain is unique and the main strength lies on its broader plant. Juglans regia has a strong rigidity and suitable anti-bending strength, anti-shocking strength and crashworthiness.
About Grading of walnut
In history, the grading system of 6 inch and 7 inch FAS&FASIF aims at utilizing walnut wood resonablely. So it focuses on the foundation of blemish, but not on Net Wood Cutting. The grade of walnut is normally laid down by buyer and seller. National Hardwood Lumber Association's checking regulations permit this kind of installation.
About Recent Usage
The fell of black walnut nowadays is mainly used to produce furniture, cabinet, wooden articles and timber. However, the price has been on a rise because of lack of source ,territorial exporting restriction and protectionism.