In China, wood flooring companies often paint the surface when processing. However,
European companies like to use natural oil painting. Why?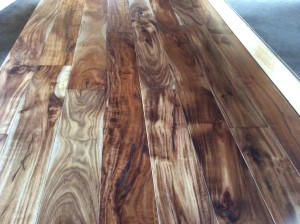 First, it is the matter of aesthetics. In early times, people think that wood floorings with
good luster, smoothness, hardness and strong painting surface are favorable. Later, they
discovered antique floorings, which makes advancement in aesthetics. Nevertheless,
foreigners think that feelings are very important. You can take off you shoes and have a
try. You would find that the feeling of bare foot on flat floors and natural oil floors are
different. Paint film floors are sticky, while natural oil floors are more comfortable and
natural, especially in summer. Nowadays, some of the companies in our country began to
learn European enterprises. They use natural oil to paint the surface. This kind of wood
floorings feel beautiful and soft.
Second, it is the matter of wood flooring management. In the eyes of most people, the
lacquered surface is better to manage than the natural oil surface. Really? In fact,
foreigners have gone through this problems. No matter how well we paint the wood
floorings, after few years frition, the wood floorings would have more and more scratches.
With time go by, you would feel worse and worse so that you would like to replace them.
But it consumes much energy to replace the  hardwood floorings. Then can you imagine how the
foreigners would do? They would clean the floors well, find several pieces of sandpapers,
and sand them. Then they brush some natural oil. One or two days later, you would find it
more tasteful. Although ten years have past, there would be no place that is damaged. You
only to find it more antique. However, paint surface can not do this.
Third, it is the matter of environmental concept. To sum up, UV painting is environmental.
It can reach country's standard. But it does not mean there is no toxic content inside. It
just contains a little. We have to see what paint you would use. On the other hand, natural
oil is distilled from plants. Pure natural oil does no harm to people. Surely, in order to
reduce cost, some people add some chemical products into it. As long as you smell it, you
would feel tense.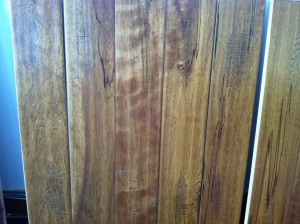 The installation of natural oiled hardwood floorings is simple. Thus, the production cost is lower than
paint. But we have to pay attention to the quality of natural oil. So far, people have a simple
understanding on natural oiled hardwood flooring
s. Merchants have to guide them. Maybe some special
group are suitable to this concept. We believe that in the future, more and more people
would accept it. It is a trend.