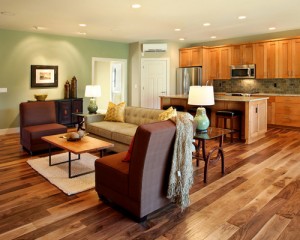 The true tastemakers are hardwood flooring on your house and you are ready for a gorgeous looking for home, office, palace, and whatever structure you are referring to. Hardwood, mostly found in Australia is produced using dicot angiosperm trees. But when we talk about timber flooring, it is one of the most durable and beautifully patterned trees in the world. These can be used for various locations like construction, cooking, flooring, barrels, furniture and charcoal too.
First of all, the striking coloring combination can take your heart away. Ranging from rich, dark browns to light russets, you will find timber hardwood in all intermingled in dramatic streaks and radiating waves. All the hardwoods are obtained from organized plantations and farm forestry.
Properties Of Timber Hardwood:
v  These are produced from the broad leafed trees with seeds
v  Perfect for external purposes like cladding and decking
v  Hardwood is anyway always stronger and denser than softwood
v  It is popular as a dynamic rustic floor, both in smooth and handscraped varieties
v  Apt for high strength or rough structural applications
v  Also apt interior applications like flooring and stairs
v  Timber hardwoods are darker in color than the softwoods due to the thicker cell walls
v  It is recyclable though it offers long durability
v  Much more resistant to dents and scratches than other woods
Since hardwoods are popular for its thermal insulation and elasticity, they are supplied in a vast number of countries. One can choose between numerous creations or else one can also opt for new design made according to clients' plan. Find great quality timber flooring in hardwood-timberfloors. timber is known for their incredulous properties it inbuilt as a hardwood.  It can be categorized by color, grades, utility and finishes. So get going and choose the furniture and wood flooring that would complement your interiors.