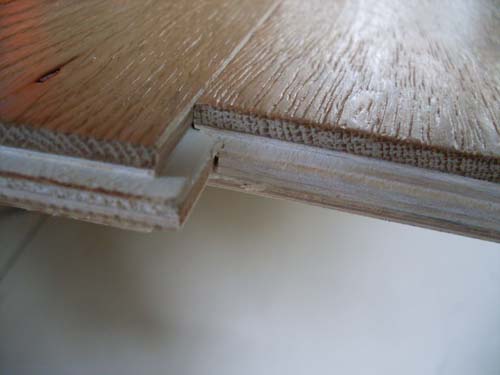 Seeing from the consumption structure of home and abroad wood flooring, local wood business has been on a rapid grow on exporting mainly 3-ply hardwood floors to Europe and multiply solid wood floors to America. Technological and market maturity boast an excellent development in local wood market, which also make consumption concept go through transformation.3-ply and multiply engineered timber flooring becomes a main stream in wood flooring market.
The Advantage of 3-ply and Multiply Engineered Wood Flooring
In global market, the dictating consumption of 3-ply and multiply engineered wood floors is generally called hardwood floors which is handled with chemical treatment. That kind of products  are scientifically avoid of certain issues of traditional wood flooring and features long service life, multifunction, and wonderful surface performance.
1. Pre-treatment of industrial logs
Dimensional pre-handling processes are including anticorrosion, equalization, insect prevention, fire prevention,antibacterium,etc. The current wood processing has realized the industrialization.
2.The productive technology for timber flooring improves the precision of processing and stability
Large-scale precise equipment upgrade the processing into micro. Combining precision of products determine certain performance like the beauty, sealing and moisture-proofing ability.
3. Comfortable stepping feeling
In fact, the nature of wood dictates the feeling of foot. The most suitable wood for flooring may be tough, cool and comfortable. The top veneer and base level of 3-ply and multiply timber flooring are make of different materials. This structure can combine beauty with utility.
4. Various features of top veneer
Because of different ways of cutting for 3-ply and multiply engineered wood flooring will comes out to different decorating performance. Different ways of parquet makes various features, which make a large room for constructing styles.
5. Relatively high economic edge
Due to high productive ability, hardwood engineered timber flooring has an advantage over traditional hardwood flooring. At the same time, it does make an effort in sustainable development of natural resources and comprehensive utilization.
6. Large-scale industrialized production and good combination of styles and scarf
7. Easy Installation