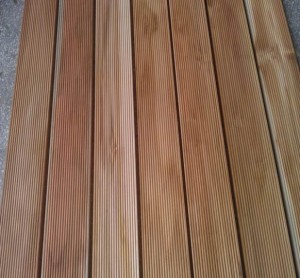 I. Freshly Cut Indonesia Origin Teak Timber Decking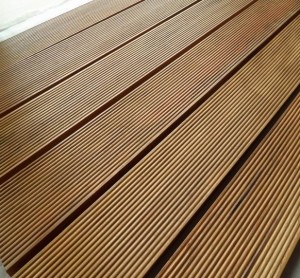 II.  Matured Teak timber decking for swimming pool use
Above two pics shows the same batch of teak wood decking before and after sunlight expose.The color changed from pale yellow white to golden yellow.
Many people know teak is a valuable wood for its excellent durability,decay resistance,termite & fugi resistance.Top quality timber usually comes from South East Asia regions like Burma,Indonesia. Among which Burma teak is the best wood for its unique quality. It is truth that hundred years do not decay ,the older it gets,the beautiful the wood will become,the color will shows 100% matured in golden yellow color.
The reason is teak wood has a natural resin content,which could prevent the weathering or insects attack.Many famous building and luxury yacht flooring employed teak as wall panel or decking.
C&L hardwood finished order recently for Tunisia Client swimming pool project with Indonesia teak decking materials.
The teak timber decking  after freshly cut has been put under sunlight for 20days as seasoning before we apply wood oil on its groove anti-slip surface.