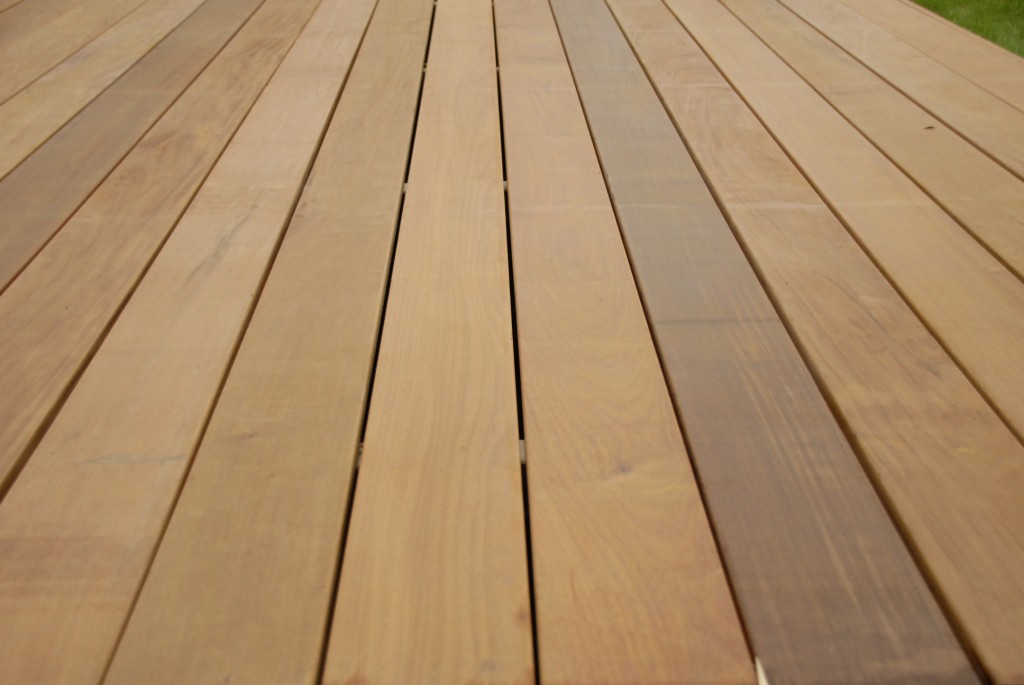 The cost of Ipe (brazilian walnut/120/90x18mm) is keeping on a rise recently,the price from 40USD/M2 two years ago rise up to around 60USD/M2 because of the raw Ipe material shortage in Brazil.It is reported that Ipe due to the raw Ipe shortage,the Goverment of Brazil carry out more limitation policies for the Ipe wood exporting.
Despite such a high cost of brazilian walnut solid wood flooring,this type flooring still cheered by many customers in south China. With extraordinary properties in stability,density as well as high fugi,insect & decay resistance,Ipe hardwood flooring is very suitable to be installed on damp climate conditions in South China.During the interview with a member of CWFA(china wood flooring association),we got the information that more factories in China now are searching for alternative tropical wood from Africa to meet the huge requirments in the market.On other other hand the manufactures in China will supply more 3 ply engineered flooring instead of hardwood in consideration of cost saving.
We got to remind our customer that if there are some manufacturers purchasing low grade(BCD Grade) Ipe in stock from brazil in order to control the rapid uprising cost of Ipe. The BCD grade Ipe usually with small crack on board ends or sapwood or strong color varations etc,the manufacturs are trying to covering the flaws by staining more colors.To distinguish the the tricks on Ipe wooden floor from manufacturers,we suggest our customers to buy natural unstained Ipe (Brazilian walnut) with transparent PU coating,then the quality will be more garanteed!