Teak wood naturally contains heavy oil , and it is against moisture, insects , termite . A month after it is cut, the intrinsic nutrients in the teak wood has changed and this change plays a role in anti-insect and anti-termite .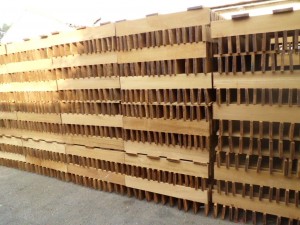 Being particularly resistant and stable, teak wood flooring ​​​lifetime is over 1000 years . Because of its micro pinhole stable structure, teak wood flooring is not only strong and flexible , but also very stable. Usually two years after the hardwood flooring is installed,there will be a great contraction for the wood flooring in the winter , with the gap of 3-4 mm ; while summer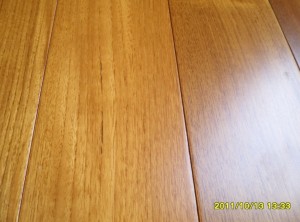 the wood flooring is going to  expand or cup, And there would be the sounding while people walk on it. However,burma teak wood flooring is very stable , there is little gap because of the climate change.
Classic color, golden brown to bronze , beautiful ink lines of the wood grains, the whole constituting a mix of natural beauty laying, revealing profound nature temperament, especially classical elegance.
Teak has a unique natural fragrance , to repel termite, being waterproof and particularly resistant, teak woud  not rot in the Millennium period . The teak fragrance smells comfortable , refreshing, have a good effect in the elderly brain systems . Timeless  is the mark of the teak wood flooring. Besides,the oil spots in the wood will gradually fade due to sunlight effect , and the classic brown color and layout looks more beautiful after years.