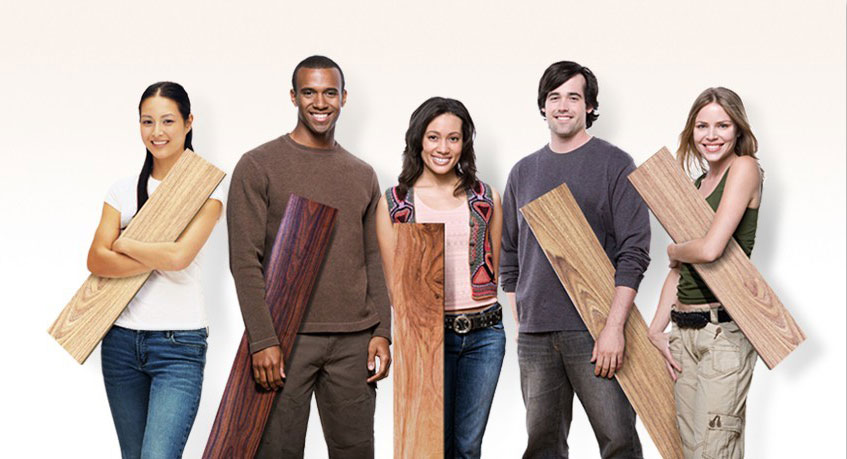 Exclusive Attention Should Be Put on Your Laminate Flooring
Elegance and reasonable price are two deep images for laminate flooring, but as time lasts, your laminate flooring would lose its original gloss, so exclusive attention should be put on your flooring during its serving time. Only careful attention is paid, can your laminate flooring perform well for a long time.
To show off its full beauty
Generally, laminate flooring is easy to take good care than hardwood flooring. If you can do the following tips,you are guaranteed to have a well-serving laminate flooring.
1. Keep your flooring dry and clean, use well-moped rag to wipe but not dripping one. If pollution trades exist, it is better to clean up right away. Do not use alkalinity cleaner, gasoline etc. to wash the floor. Of course, the exclusive cleaners that especially for wood flooring is the most suitable.
2. Laminate flooring need not to be waxed or painted, even sanded because laminate flooring is different from solid wood flooring for its smooth and glossy. The abrasion resistant of laminate wood flooring is relatively good comparing to solid wood flooring. If we keep the first tip well, we can get our caring for laminate flooring done once and for ever.
3.Not to let your laminate flooring shined by intense sun or light for a long period in case crack and ageing. Window need to be well closed in case soaked by rain.