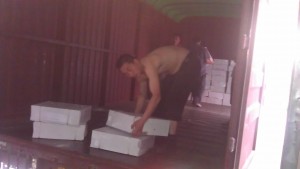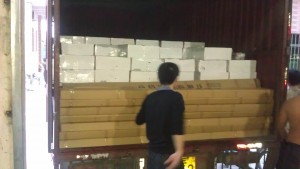 9000S.Q.F African padauk hardwood parquet flooring has been uploaded to client's container last evening.
This batch of hardwood timber flooring is highly valuable goods which ordered by a goverment leader in the Country of Tajikistan.
Above two pics are the inspection & uploading workers on our Foshan warehouse site designated by our clinets.
Delivery Date: Eveninig of March 19th. 2012
By C&L hardwood in Foshan