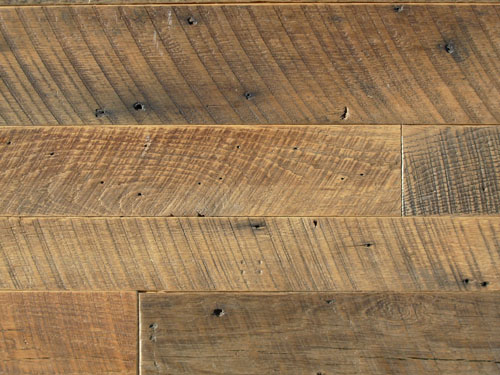 Real timber flooring is outstanding flooring meterial that few other material could compete with.Actually we could call timber flooring as wood flooring.But wood flooring is not all timber flooring.Genuine timber flooring are milled from the reclaimed wood or recycled wood,while the reclaimed wood or recycled wood are from some old buildings when it was dismantle or rennovated.
Many different terms could be used to describe timber floors,like barn board,plank floor etc. All these means the timber is weathered with unique antique appearance with characters like pinhole,crack,darkend edge,worm holes etc.Handscraped hardwood timber floor is a typical style of such flooring but it is intentionally created by man not natural weathering result.From this point of view,"timber flooring" is more valuable.
Timber flooring is in many cases described as plank floor simply because one of its distinctive features is the width of the boards used. Many times old barn boards will be 10, 12, or even up to 28 inches (0.2m,0.3m,0.7m) in width. This is especially true of reclaimed timber that was originally used as flooring in its first incarnation.
Oak hardwood is the one we seen mostly used to process timber flooring.As reclaimed oak wood still can exhibit a unique hue and keep the original durability.That's why oak timber flooring material still the NO.1 selling across the world.Low cost , unqiue character,Eco friendly as well as durabilty are the main reasons people prefer old styles oak timber floorings.
Where to buy the timber flooring? We suggest you go to a lumber clearance yard to order the stock of such timber and transport the secod hand solid timber to wood flooring factory.After custom made mill in factory,you will be able to enjoy the unique solid timber floor installation in your home with a decoration style no second one can be found!