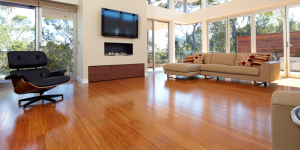 Do you often think about bringing back the old days? Do you wonder why the trends have become so rapid that changes everyday? Don't worry, you can bring back the vintage look. The wood flooring is always going to be classy and that trend is not going to change in anytime soon. At the time of looking beautiful is important and what better way to embellish your house with Timber flooring.
In case you are planning to install plank flooring in your house, it is also important to know the various options you can get in Timber flooring. So, let's check on the various types of this particular plank flooring:
Parquetry Floors
It is hardwearing and available in two styles: mosaic and block. These two styles differentiate with each other in patterns and features.
Strip Floors
This kind of Timber flooring is used in narrow tongued and grooved hardboards which are nailed into the timber joists. It is typically laid parallel to the room.
Laminate Floors
As lamination is comparatively new to the plank flooring business, it will instantly give you an impression of a wooden floor. It is cheap and much durable than the authentic wood flooring. This type of flooring avoids problems like contraction, checking and cupping.
Wood Mosaic Floor
Similar to wood block, it is arranged in herringbone or basket weave patterns. Next the patterns are followed by using aluminum foil in order to form panels. The mosaic patterns installed are indeed very small with the thickness of 10 mm.
Bamboo Floors
Bamboos are well known for being reliable and durable. These have a versatile feel to it which is popular amongst the customers. These are chosen by the customers very often as it grows faster than wood. It is the most economical type of flooring and environment friendly too.